April 2023
Hop into Savings this April!

Don't Miss Out on Our Easter Sale!
$10 Off $65+
For a limited time, we are giving $10 Off any order of $65 or more when you use the coupon HOPPY.
valid through April 30, 2023.

Free Shipping On Orders $30 or more!
$8 Shipping on other orders.

5% Off Orders of
$130 and More
In addition to our normal monthly specials, we also have an ongoing special to save 5% off any order of $130 or more. Order big to save big. 🙂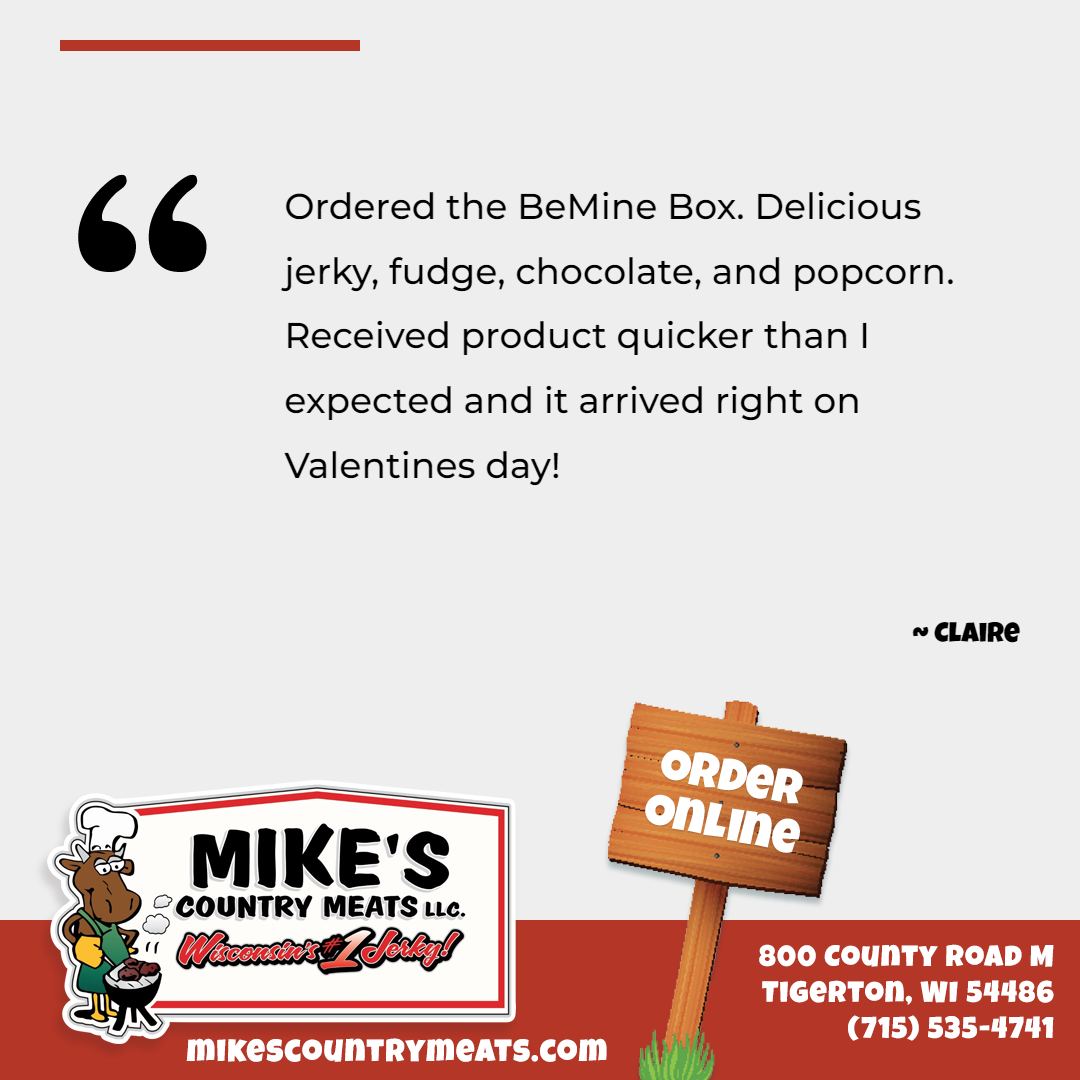 Featured Product
Build Your Own Gift Box
This Gift Box Includes:
Mix and match any combination of jerky!