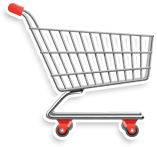 Satisfaction Guarantee:
We guarantee that you will receive your order in wholesome condition, if not, your order will be refunded or replaced! If you are not 100% satisfied with our #1 Beef Jerky, please do not throw it away; return the remainder of the package and your money will be refunded. Please contact us at (715) 535-4741 to get the return set up within 14 days of shipping date.
Returns:
Returns for any reasons other than the Satisfaction Guarantee cannot be accepted.
Shipping Policy:
Please be assured that your items will ship out within 10 business days of purchase. All of our orders are sent out through the U.S. Postal Service (USPS) as priority. Average delivery time on our orders once they have been shipped is usually between 1-3 business days.
If you're trying to estimate when a package will be delivered, please note the following:
Credit card authorization and verification must be received prior to processing.
USPS deliveries occur Monday through Saturday, excluding holidays.
If rush shipping is requested please contact us for rush orders and shipping information. Call 715-535-4741
What our customers are saying